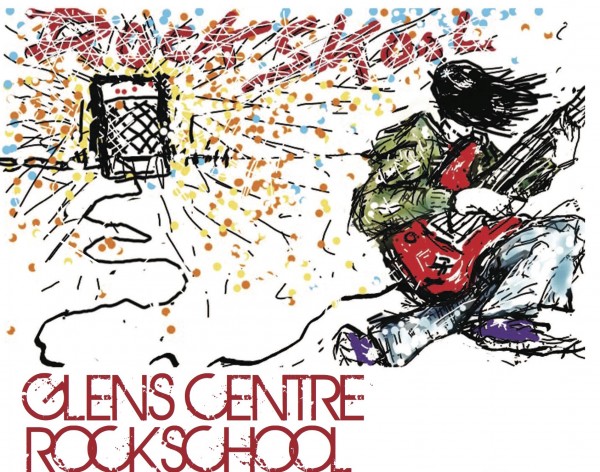 A week-long Rock School and Songwriting Camp for Young People, tutored by professional musicians. Participants get to play a gig for the public at the end of the week in the Glens Centre.
Learn songs in a band or group, write your own songs, at least one year's playing experience essential.
Suitable for all young musicians (10-18 yr olds), from drummers to electric guitarists to banjo players!
Throughout the year we offer opportunities to rock school students and alumni to play support at gigs in the Glens.
Dates for 2016 – Sunday 26th – Thursday 30th June 10am – 4pm. Gig will be Thursday 30th June 8:30pm