Recording at the Glens Centre
The Origins of the recording facilities at The Glens Centre began with the guidance of legendary guitarist Steve Cooney. Since then we have been pro-active in encouraging visiting artists to use our facilities, and we have collaborated with theatre companies in the production of radio drama. We hope to extend our recording facility to include a soundproof control room for recording and post production in the near future. You can check out our current recording equipment on our technical page.
Here are just a few of the projects we have assisted in the past:
Music Recordings
Kila
This great and long established fixture on the Irish music scene includes two Manorhamilton residents Rossa Ó Snodaigh and Dee Armstrong. Kíla recorded an album of slow tunes Soisín the Glens Centre.  The album presents Kíla's softer side with some beautiful arrangements in the suantraí/goltraí vein and will be released in Feb 2010
Lúnasa
Lúnasa recorded a lovely double album The Leitrim Equation along with a host of local Leitrim musicians in the Glens in August 2008. This was a result of Leitrim County Council's first Traditional Music Residency and features a combination of new tunes by local musicians, Lúnasa playing Leitrim tunes and traditional tunes played by Leitrim musicians accompanied by the various members of Lúnasa.
Cathy Jordan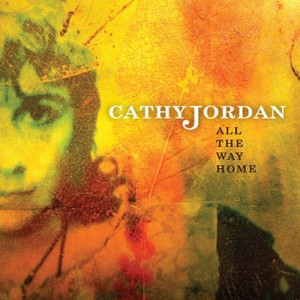 Cathy Jordans' solo album was tracked upstairs at The Glens Centre in 2011, engineered by Ray Duffy and produced by Roger Tallroth from Swedish traditional ensemble Vasen
Slide
Radio Drama
Fransisco
An Adaptation of Donal O'Kellys' stage play "The Adventures Of The Wet Senor", Fransisco features a thrilling score from Kila and the formidable Acting talents of Jaimie Carswell, Sorcha Fox, Darina Gallagher and Des Braiden among others. The radio drama series was directed by Donal O'Kelly, with sound supervision by Ray Duffy, and was produced by Aisling Heraughty in cooperation with Ocean FM.
Fransisco went on to win the prestigious Prix Europa in 2013 for best radio fiction series, and won a gold medal at The New York Festival radio awards.
The Cambria
An adaptation of Donal O'Kellys' stage play of the same name, The Cambria tells the story of  Frederick Douglass' visit to Ireland aboard the Blue Riband steamship in 1845. Directed by Donal O' Kelly with sound supervision by Ray Duffy, The Cambria was produced in conjunction with Ocean FM, and was nominated for the Prix Europa in 2014.
Pat The Pipe Piobaire

Based on the book by Colm O'Snodaigh, and directed by Rossa O'Snodaigh, with sound supervision by Ray Duffy, Pat The Pipe Piobaire was produced in conjunction with Radio Na Life.